For Valentine's Day, Shake Tree will be offering a special "Be Mine" Valentine Treat!
It's limited to 50 cups only at each restaurant during the following periods:
Shake Tree Burger & Bar
February 10, 2023 (Fri) – February 14, 2023 (Tue)
*Excluding shop holiday
Shake Tree Diner
February 1, 2023 (Fri) – February 13, 2023 (Mon)
*Excluding shop holiday
The "Be Mine" Valentine Treat is a cute-looking treat that fits in your hand. It's a scoop of vanilla ice cream topped with a large Kazahaya Ichigo and you can only get at Shake Tree!
This special treat marks the beginning of our new relationship with the long-established Tokyo-do Nyugyo Shokuhin Ice Cream Company. We'll now be offering ice cream that can only be enjoyed at Shake Tree.
We've focused on the recipe and come up with the perfect balance that makes this ice cream incredibly smooth and absolutely delicious.


Once again, Soichiro Kazahaya, a former Shake Tree employee, is providing us with the strawberries from Kazahaya Ichigo Farm in Hokota City in Ibaraki. Kazahaya's strawberries are known for their rich sweetness and refreshing flavor.
The milky smooth ice cream and richly flavored strawberries make a cute Valentine's couple.
This year, you can even take it to go!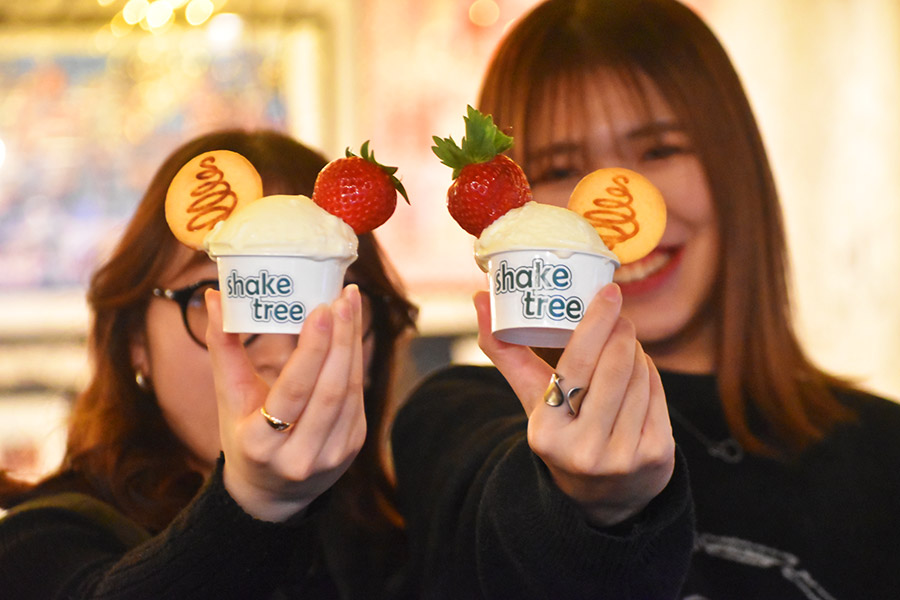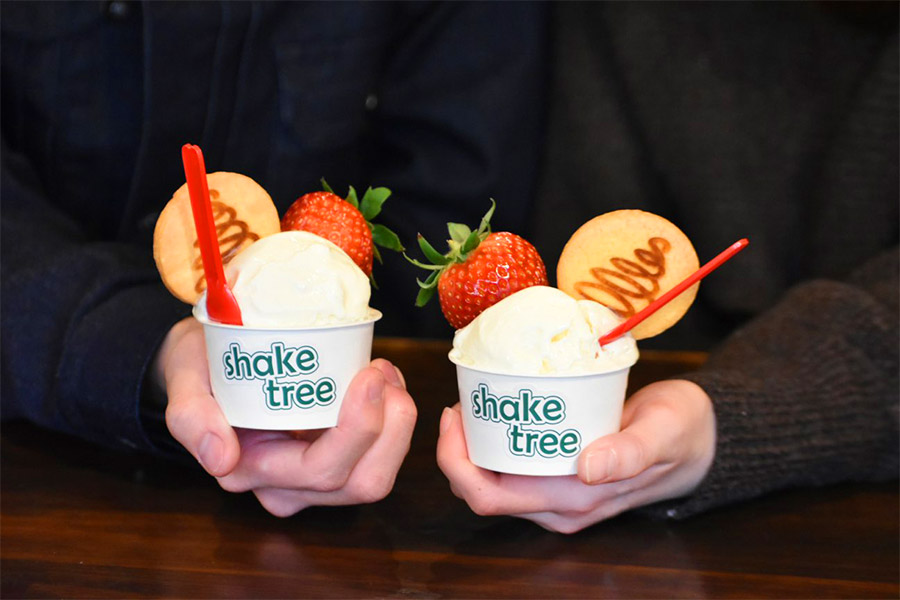 💕RESERVATIONS💕
Everyone at each restaurant who orders the "Be Mine" Valentine Treat will receive a special limited edition badge!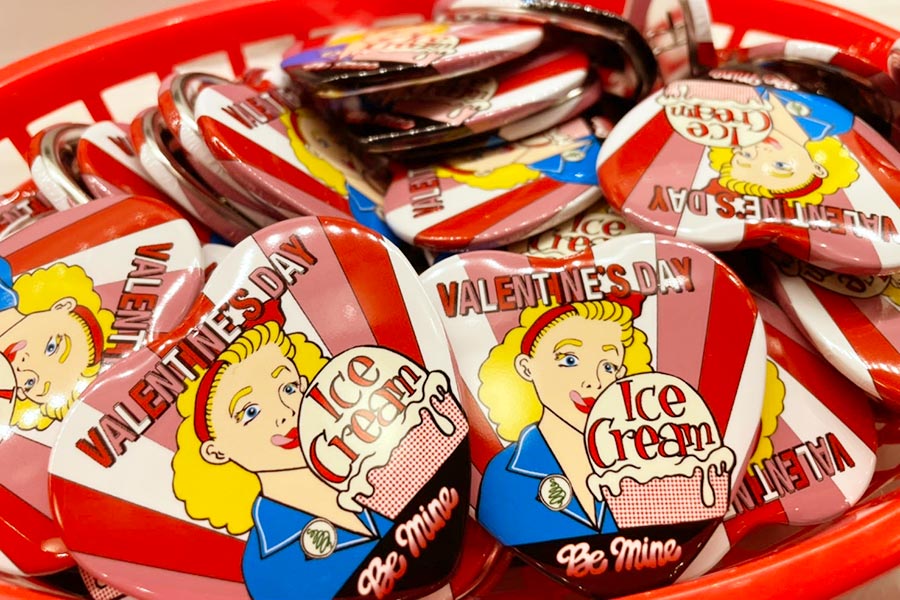 Take a sweet moment with your Valentine and enjoy our "Be Mine" Valentine Treat!
Have Something Sweet with Someone Sweet