Thank you for visiting Shake Tree Burger & Bar and Shake Tree Diner this year.
During the year-end and New Year's holidays, we will be changing our hours of operation as follows.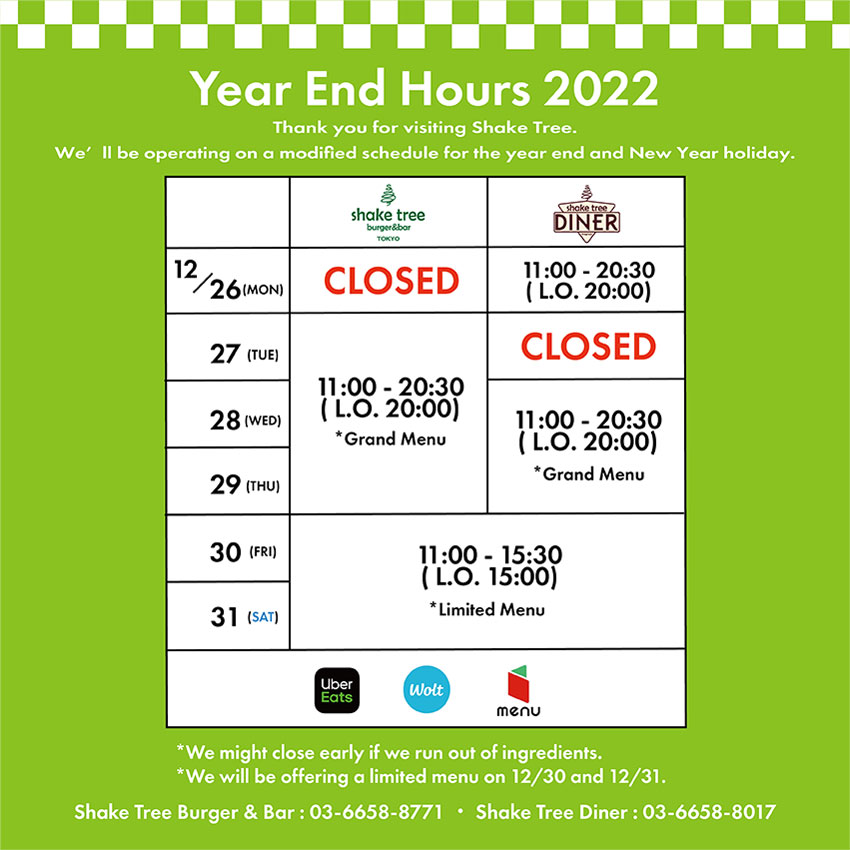 Our last day of regular operations for Shake Tree Burger & Bar and Shake Tree Diner are December 29, 2022.
From December 30, 2022 (Fri.) to January 3, 2023 (Mon.), both restaurants will be open from 11:00 to 15:30 (L.O. 15:00) with limited menus.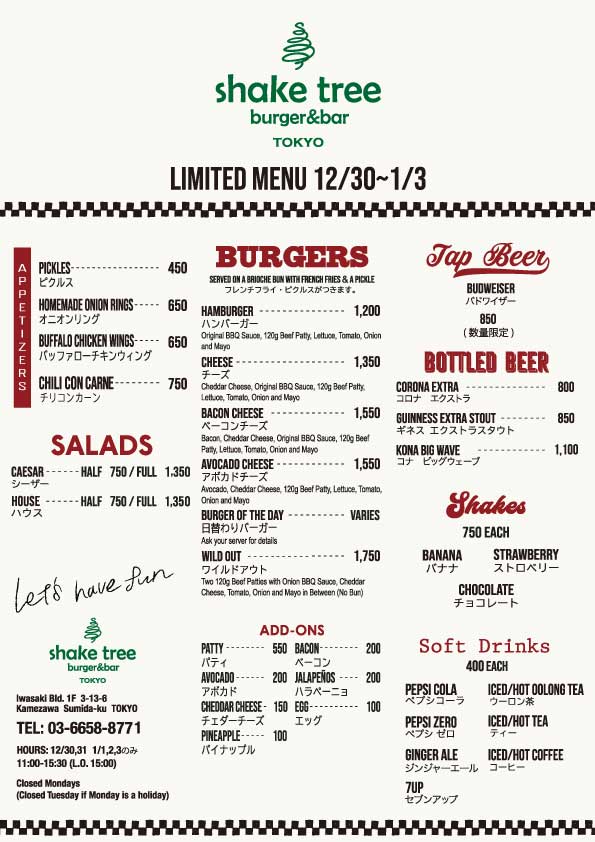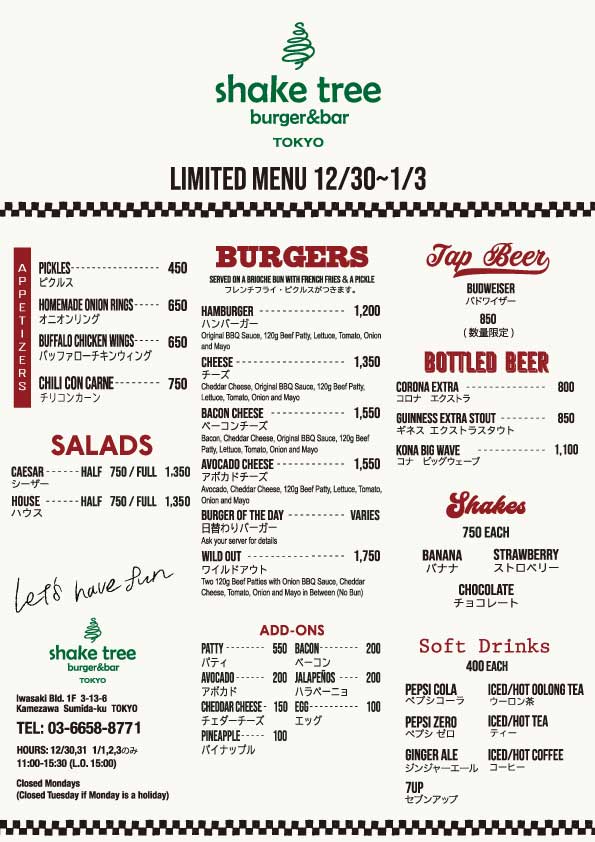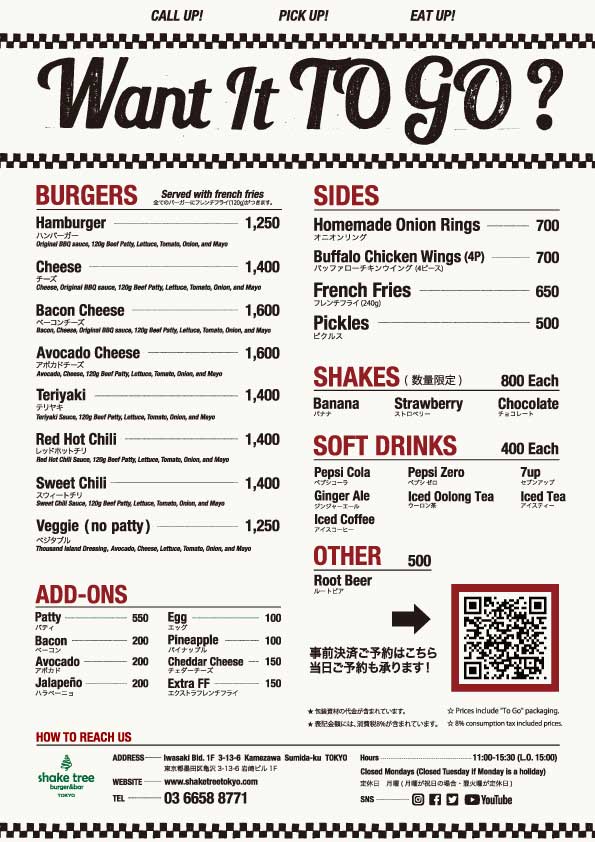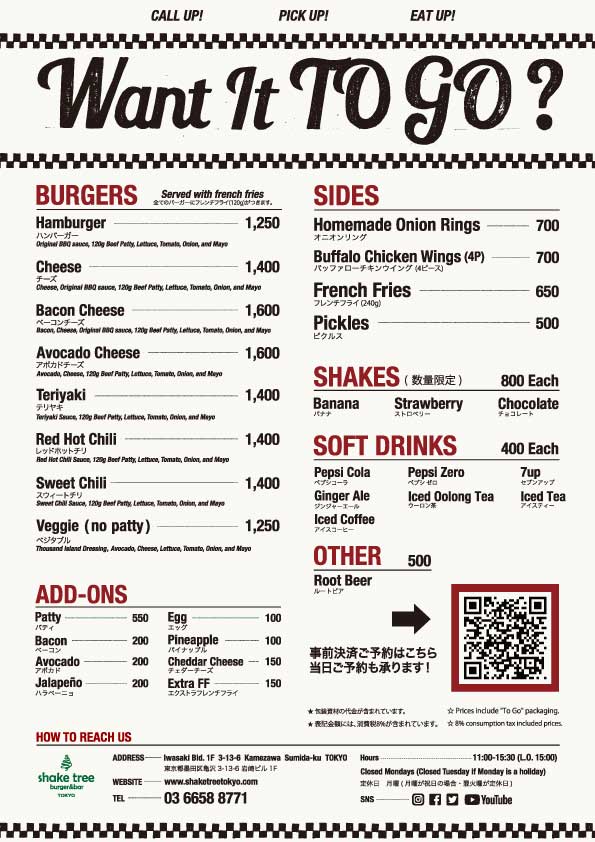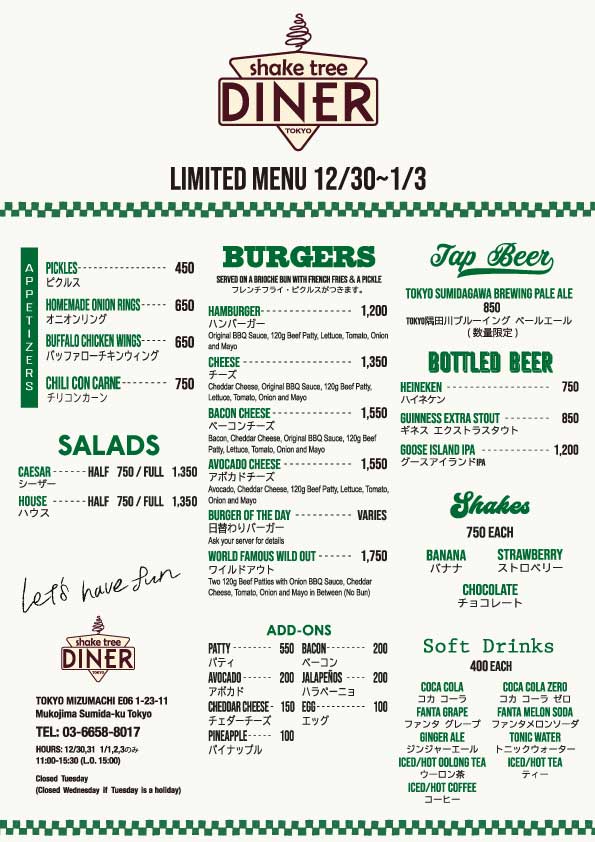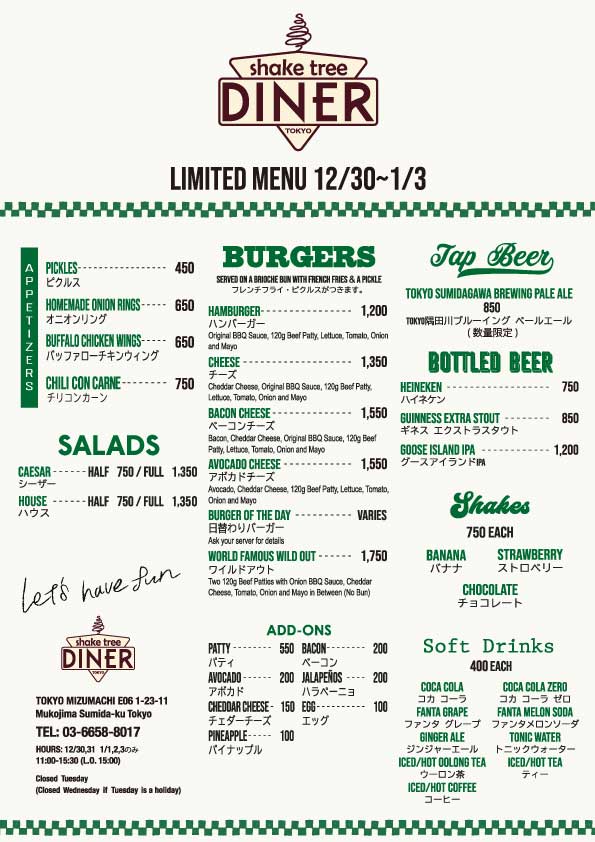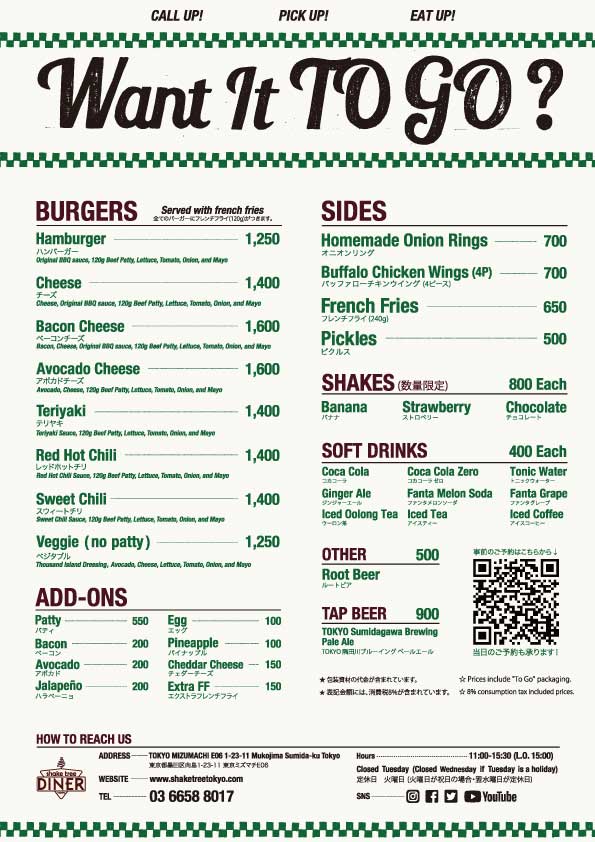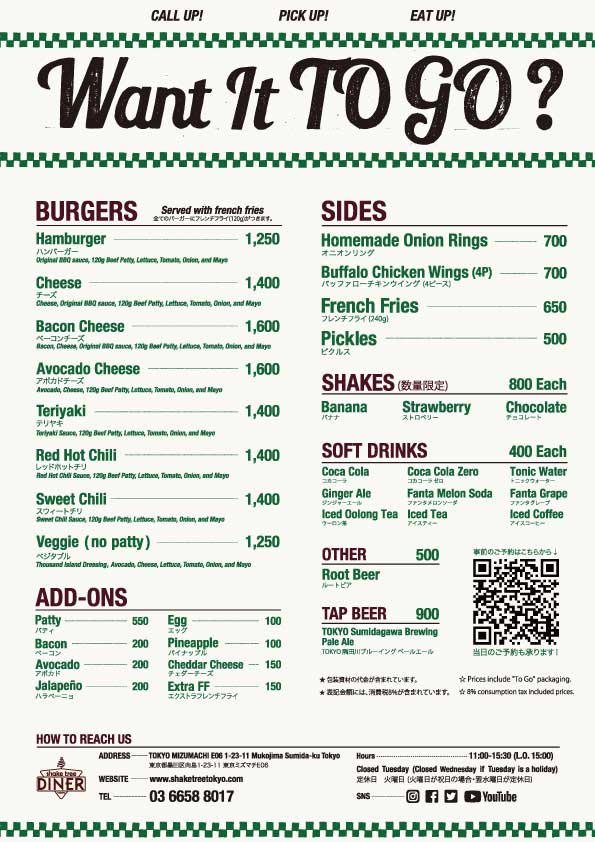 Orders from Uber Eats, Wolt, and Menu will be handled during the above business hours.
Both restaurants will be closed on Wednesday, January 4, 2023, and reopen with our regular menus, on Tuesday, January 5, 2023
If you would like to place a To-Go order, we recommend using the online reservation system here.
🚨NOTICE🚨
Shake Tree Burger & Bar will be closed for renovations from Monday, January 9, 2023 to Tuesday, January 17, 2023. During this time, Shake Tree Diner will be open as usual. Please visit us there and we look forward to seeing you back at Shake Tree Burger & Bar when we reopen on Wednesday, January 18, 2023.
We wish you all a Happy New Year!