October 20 – 31, 2023
Closed on Mondays
The "RIBONES" event started in 2018 with the theme of "Reborn," which is a play on words.
Since 2020, it has continued as an annual Halloween event where you can eat ribs on the bone with an original story set on Alcatraz Island!
At Shake Tree Burger & Bar, October 31st is known as the "Day of the Dead." It is the date that the magic of the rebirth of the beast god RIBONES was said to occur.
Prisoners (our staff) and people who live their daily lives with integrity join hands and celebrate. Will they be able to contain the beast god RIBONES?
For this year's RIBONES event, we have a special combo set, created in collaboration with HEINZ, waiting for you.
This event is only available at Shake Tree Burger & Bar!
We're looking forward to seeing you!
Come and join the sealing ceremony!
Stand Up With Us!!
All Ribs Feature BBQ Sauces by HEINZ
Classic BBQ
Heinz Ketchup and Lea & Perrins Worcestershire Sauce combine to make a classic BBQ sauce with a hint of spice that has long been enjoyed in the U.S.
Bourbon BBQ
A perfectly balanced, rich blend of bourbon and smoky barbecue sauce.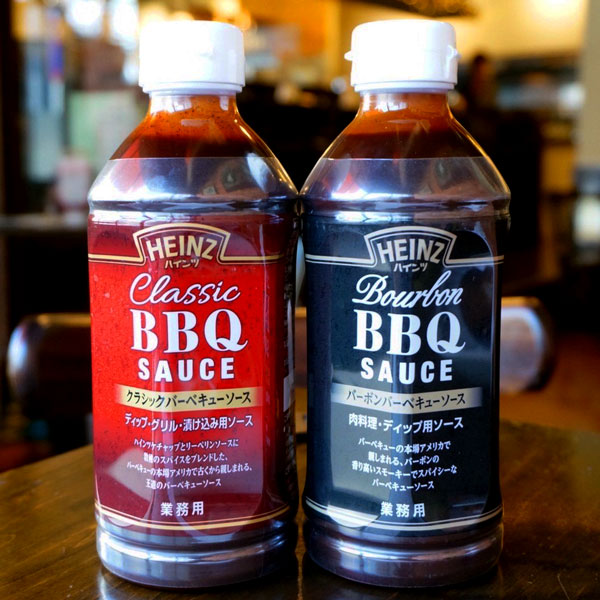 Eat-In Menu
FOOD
(Your choice of Classic or Bourbon BBQ Sauce by HEINZ)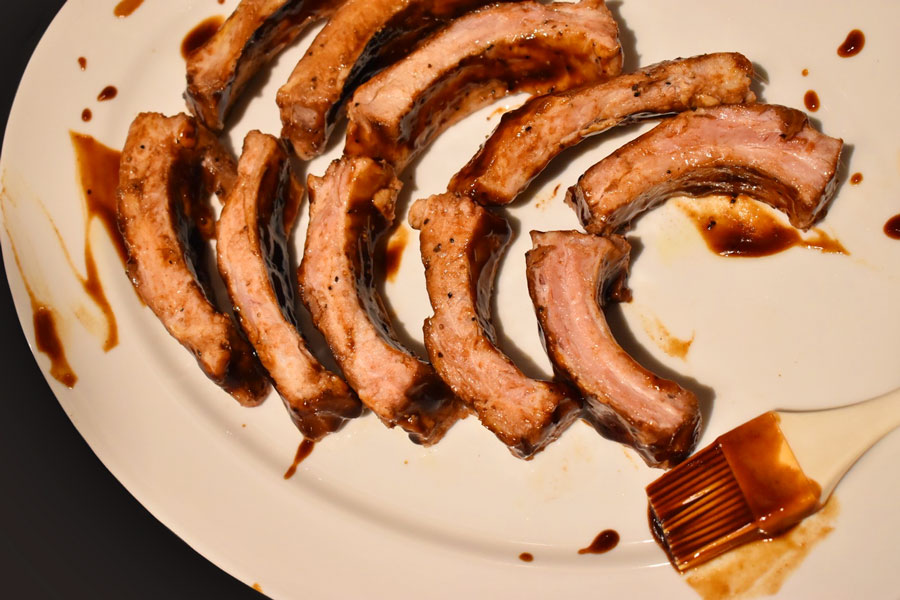 CONQUER RIBONES Combo
Baby Back Ribs (Full Rack), 2 Slider Buns, Blue Corn Tortilla Chips, Mac 'n' Cheese with 2 RIBONES special mocktails/cocktails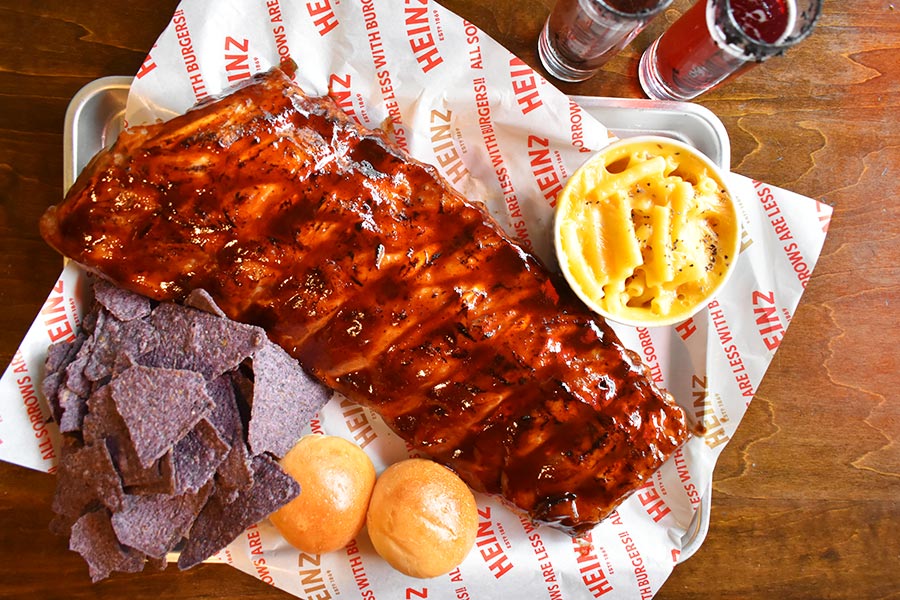 Baby Back Ribs (Half Rack)
A half rack of baby back ribs with your choice of one side: Onion Rings, French Fries, Coleslaw or Mashed Potatoes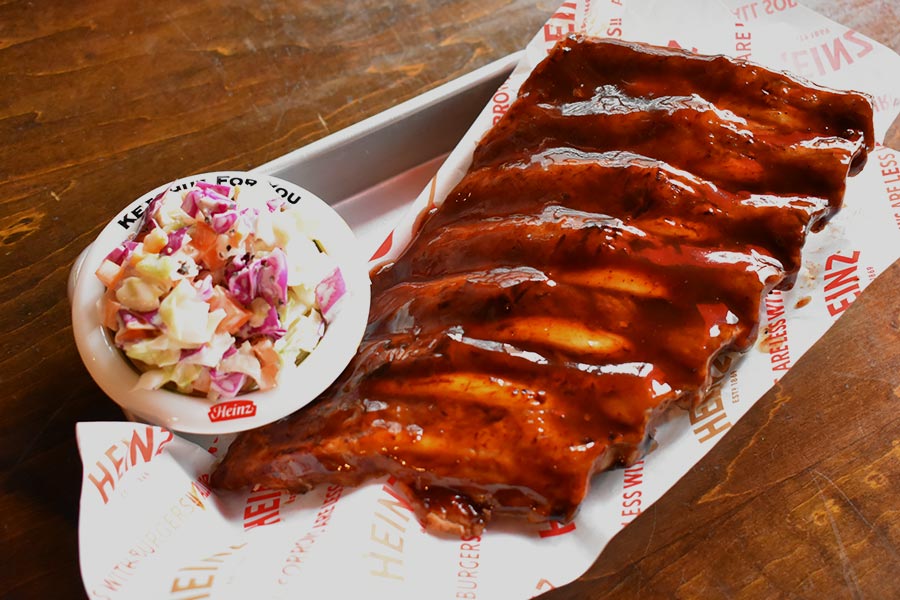 WHISKEY
Templeton Rye
This bourbon, made with luxurious rye, has a rich aroma and smooth taste. Al Capone, who was imprisoned in Alcatraz, had it smuggled in because he couldn't live without the taste of Templeton.
Straight up, on the rocks, or with water, Coke or Ginger Ale, are all great ways to enjoy this bourbon while eating ribs.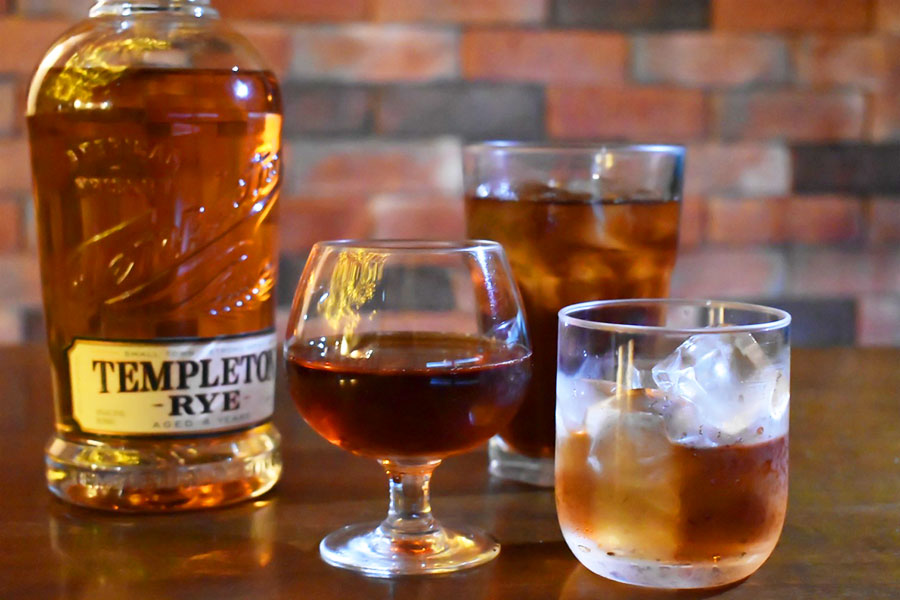 MOCKTAIL
Awakening Black Tea
This black peach tea is inspired by the night RIBONES, the beast-god who was stained with filth, awakened to the power of darkness.
It was so well received last year that, just like RIBONES, it's back again this year!
You can almost taste the screams…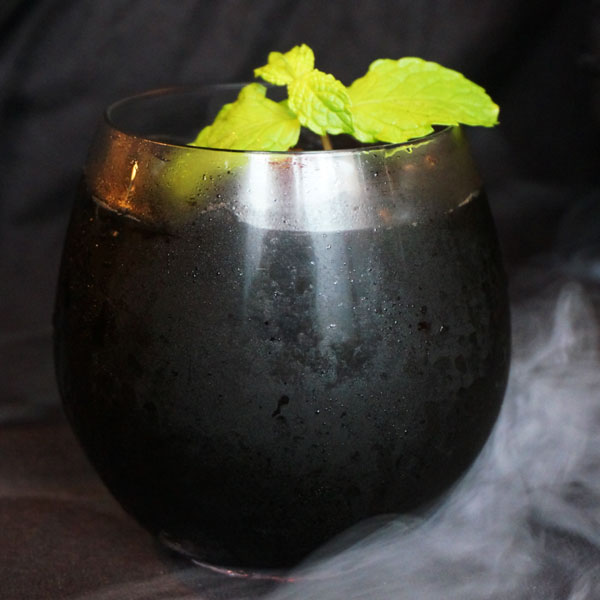 LIMITED EDITION COCKTAIL
Black Screw Driver
This RIBONES limited edition screwdriver is made with black vodka. The dragon fruit side represents RIBONES' soul.
Drink up before RIBONES wakes up!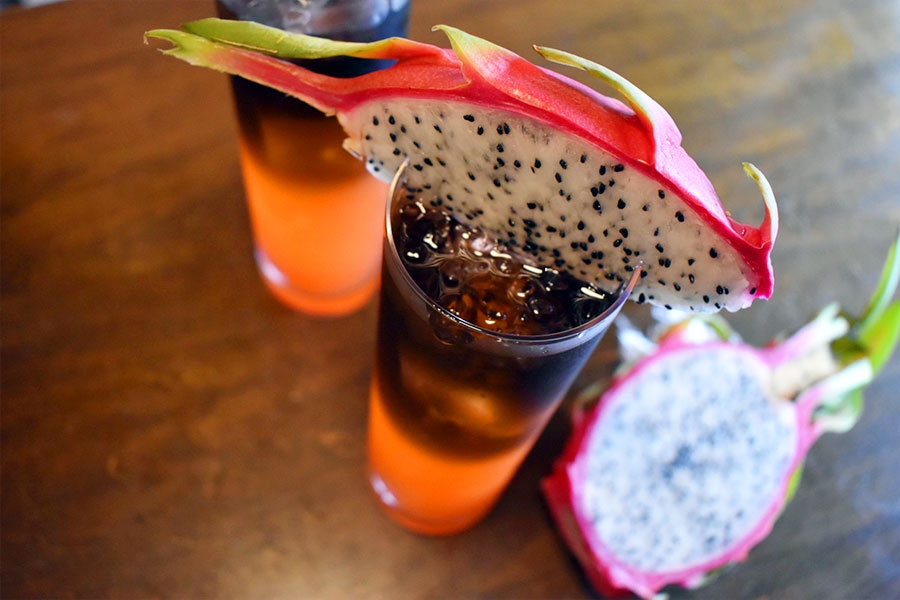 To-Go Menu
We have prepared two exclusive items so you can enjoy "RIBONES" at home or your favorite place.
"RIBONES" To-Go items are available for pre-order online, in-store, by phone, and via Uber Eats, Wolt, and MENU.
Baby Back Ribs (Half Rack) with Classic BBQ Sauce and French Fries
RIBONES Burger with French Fries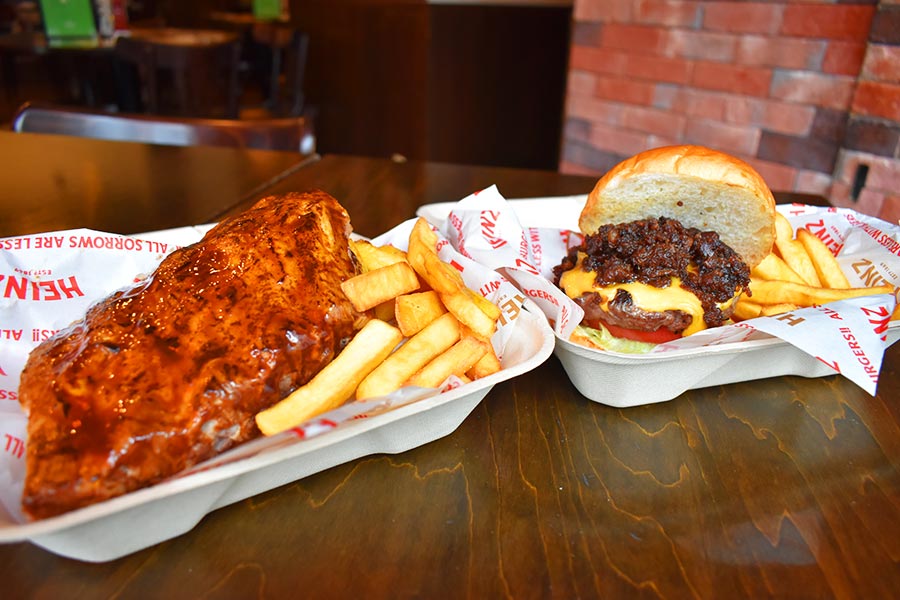 みなさまのご来店をお待ちしております。
This year, to add a little fun for everyone, we have a full-sized mugshot board in the restaurant. Come in and take your own RIBONES booking photo.