Shake Tree's Valentine event, "Happy Summer Valentine" is back at Shake Tree Burger & Bar! Starting on February 9th (Tue), and running through February 14 (Sun), this celebration is a great way to warm up your winter.
Our decorations are inspired by American beachside style and we're ready to welcome you to a beach party.
As with all of our special events, we'll be offering up some special, limited-time menu items such as burgers, milkshakes, cocktails, and beer.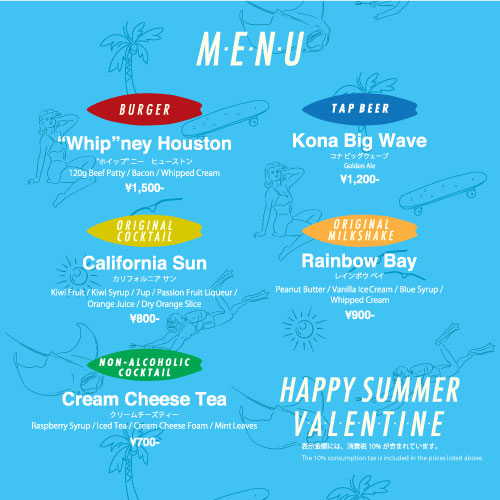 If you're tired of the cold weather, come to Shake Tree Burger & Bar to enjoy a little summer in the winter!