Thank you for visiting Shake Tree.
Due to the latest requirements from the city of Tokyo, we'll be changing our business hours.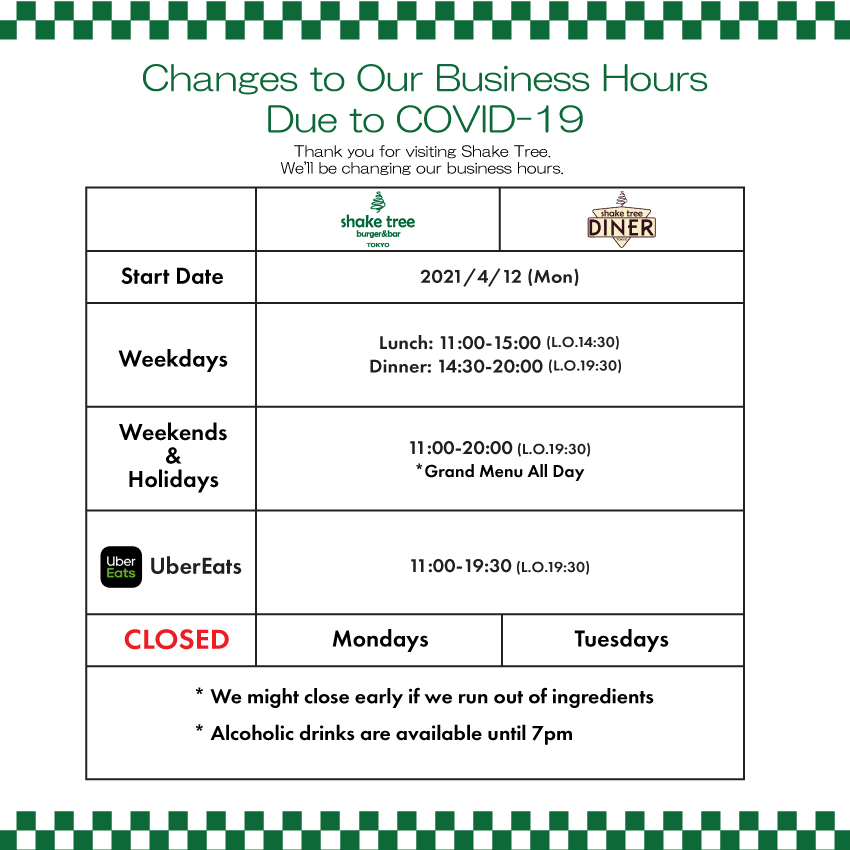 At both locations, we are required to stop serving alcohol at 19:00 and will be closing at 20:00. In addition, please note that either location may close early if we run out of ingredients.
We will continue to implement safety measures in all aspects of our operation. These measures include thorough cleanings, the use of masks by our staff, staff temperature checks, as well as providing hand sanitizer and maintaining social distancing within the restaurant.
Thank you in advance for your understanding. We'll look forward to seeing you at Shake Tree!
*This article was updated on 4/11/2021.